The physicians at NROC have provided cancer treatment and research services for patients in Northeastern Pennsylvania for more than 35 years. They all are members of the physicians' group Radiation Medicine Associates of Scranton (RAMAS). The physicians are all Board Certified in Radiation Oncology and are trained or certified in other related medical and technology specialties.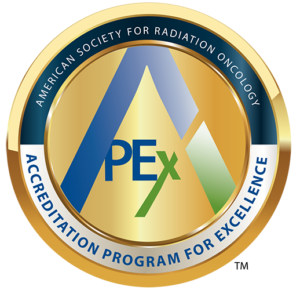 NROC Captures Ranking Again as Sole Radiation Oncology Practice in NEPA to Achieve APEx Award
"APEx" is the Accreditation Program for Excellence, an award carefully given to select practices in the United States for excellence in safety and quality by the American Society for Radiation Oncology (ASTRO.)  Northeast Radiation Oncology Center's (NROC) achievement means that it has once again earned this prestigious four-year accreditation, the only facility in Northeastern Pennsylvania to do so.   
Radiation Treatment Technologies Unduplicated in the Region

The team of physicians at Northeast Radiation Oncology Centers (NROC) offers the most comprehensive, advanced radiation therapy technologies available in Northeastern Pennsylvania. Doctors at NROC carefully advise patients about which type of radiation therapy is most effective for their type and stage of cancer.
Radiation treatment and treatment planning technologies available at NROC include: TrueBeam® Radiotherapy System
Recent Information from NROC